Holded
Kimberly
2023-06-30T11:35:30+00:00

From INNOVAmee, we are part of Holded's Solution Partner program, granting an exclusive space to our customers.
Holded is a leading ERP that offers PYMEs and entrepreneurs a complete software with which to keep the accounting and financing of the company.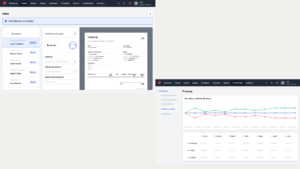 tools it uses so that you can be up to date on your business are:
Inventory management: control life cycles and monitor the evolution of inventory.
Accounting: automates 95% of accounting.
Projects: tools with customizable workflows, Gantt charts, Kanban views, etc.
Invoicing: Automate invoicing and create invoices in seconds.
CRM: bring entrepreneurs closer to their customers by controlling sales, resources and customer service.
Human Rosources Management: all HR tools on one platform.
Holded allows the integration of numerous tools such as Outlook, Shopify, Google Drive y PayPal, among others.
At INNOVAmee we are experts in the use of Holded. If you are interested, we can help you in its implementation and accompany you in this process. For more details about the ERP, do not hesitate to contact us.
Send us a message


or by phone +34 930 409 993