ASANA
Kimberly
2022-08-10T08:25:22+00:00
At INNOVAmee, we like to improve the way our clients work, which is why we partnered with Asana, the leading platform in project management, in order to offer our clients an ideal tool to increase their efficiency.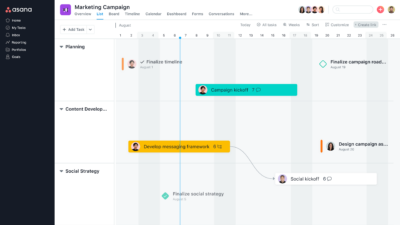 Asana is software that allows you to manage your workflow (tasks and projects) by offering all its details on the same platform. With this, the entire work team will be connected, allowing better communication, organization and planning to bring projects to a successful conclusion.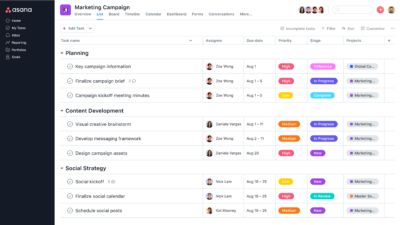 Through the different views: board, kanban, schedule, agile and scrum you can improve the monitoring of your projects.
Through Asana, it is possible to form work teams with which planning, resources and deadlines will be shared to meet the desired objectives within the stipulated deadlines.
It is a useful tool for all departments of your company: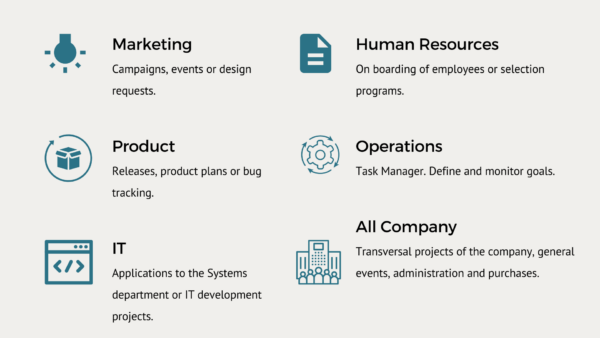 Among the main advantages of Asana, we can highlight: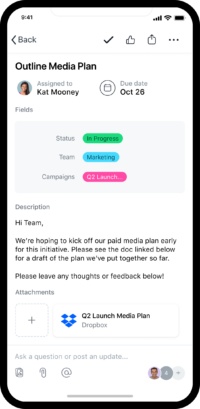 Improves communication, planning and organization of projects.
Reduce the time and resources dedicated to the management and monitoring of projects as everything is centralized.
Improve deadlines and objectives by specifying deadlines.
The tool also has a desktop and online version, as well as a mobile application to always be connected.
Integrations
Asana is integrated with leading business applications making it easy to get started and easily adapt the tool.


INNOVAmee partner of Asana
At INNOVAmee we are an Asana benchmark partner with whom we work directly on all projects for both solution implementation and training, as well as acting as official reseller.
That is why we have the distinction of

Asana Partner Solution.
At INNOVAmee we are here to accompany you in your process to implement Asana in your company. To shorten this period and lay the foundations so that the entire team can take advantage of the benefits of ASANA and that they have specialized advice, do not hesitate to contact us.
Contact

us through the form
ot the phone +34 930 409 993